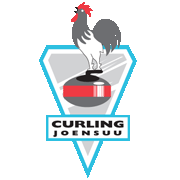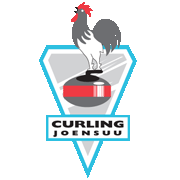 In English below!
Kevään kuumin opiskelijaurheilutapahtuma järjestetään Joensuussa maaliskuussa!
Karnevaalihengessä pelattava curling on takuuvarmasti parasta, mitä 15. - 17.3. voit kuvitella tekeväsi!
Turnaus alkaa perjantaina infolla klo 16.00. Infon jälkeen on majoittuminen ja mahdollisuus harjoitella hallissa. Turnaus alkaa la-aamuna ja päättyy su iltapäivällä.

Halli sijaitsee osoitteessa Linnunlahdentie 14, 80110 Joensuu. Tietoa tapahtumapaikasta:
Turnaus pelataan yhtenä sekasarjana. Kasaa oma joukkueesi (3-8 pelaajaa) ja ilmoittaudu mukaan! Yhden pelin kokoonpanoon voi nimetä 3 tai 4 pelaajaa, eli kahdeksasta pelurista kannattaa kasata kaksi tiimiä. Joukkuemaksu (80 e) ei päätä palelluta, ja se sisältää pelien lisäksi perusvarman omat majoitusvälineet mukaan -tyyppisen makuupussimajoituksen Joensuun keskustan alueella. Kaikki curlingissa tarvittavat välineet saat lainaan hallista, eli mukaan tarvitset majoitusvälineiden lisäksi lämpimät urheiluvaatteet (hallin lämpötila n. 0-1 astetta) ja reipasta retkimieltä! Opiskelijahaalareiden käyttö on suositeltavaa.

Opiskelijoiden liikuntaliittoon kuulumattomien pelaajien maksuun tulee 50% korotus. Kaikki OLL:n jäsenet ovat vakuutettuja turnauksen ajan.
Hyvin todennäköisesti olet OLL:n jäsen, sillä suurin osa korkeakoulujen oppilaskunnista kuuluu Opiskelijoiden liikuntaliittoon. Lista OLL:n jäsenyhdistyksistä:
Opiskelijahintaista lounasta pääsee nauttimaan pe-su kampusalueen Carelia-ravintolassa, n. 700 metrin päässä hallista:
Lisätietoja:
Juho Tiainen, Joensuun curling ry:n johtokunnan puheenjohtaja
0504904398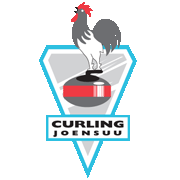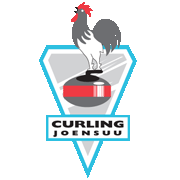 The tournament is played as one mixed gender series. The number of matches and the series system will be announced later after the number of attending teams is confirmed. The maximum size for the whole team is 8 persons out of which the number of active players at a time is 3 to 4.


The venue is Joensuu Curling Club at Linnunlahti,

Linnunlahdentie 14, 80110 Joensuu:
The fee for a team is

80 euros

, which pays the rent, electricity and heating of the curling hall. The fee also includes a tutorial to curling, all the necessary equipment for the game and an overnight accommodation.

NOTE! Fee will be 50% more for the teams that are not members of the OLL.
The tournament info starts on Friday 15th at 16:00.

Training for the tournament begins after info. All attending teams will receive a tutorial which includes instructions and training in gliding, throwing, brushing and basic tactics of the game.

Games starts on Saturday morning, and the tournament ends on Sunday afternoon.



All the necessary special equipment (brushes, sliding shoes and helmets) are provided by the organisers, but

every participant should have their own winter time outdoor sport clothes

, but it is important to dress in layers so that it is possible to remove excess clothing if needed. Organisers

recommend student overalls

.

Players should have a good pair of spare shoes, for example trainers or indoor sport shoes.

It is important that the shoes do not have any metallic or plastic buttons or lace ends or other parts that could scratch or damage the ice.



Accommodation is at the Joensuu's city centre. Accommodation is included in the fee, but requires a personal sleeping bag or mattress.
Restaurant Carelia (700 metres away from the Curling Club) serves lunch for student-price:
Juho Tiainen, the President of Curling Joensuu